VPS management
VPS management is available to be added to any VPS sever plan for $25 more per month. Service covers operating system management, OS security upgrades, firewall protection, control panel install. Only versions of OS software that are default for that OS are included. Other versions not included in the OS are user responsibility. For example, installing a database version not included as part of the OS is not supported by this management package.
Fast, Simple Webmin control panel and CSF firewall included. Firewall protection and login failure blocks with escalating penalties.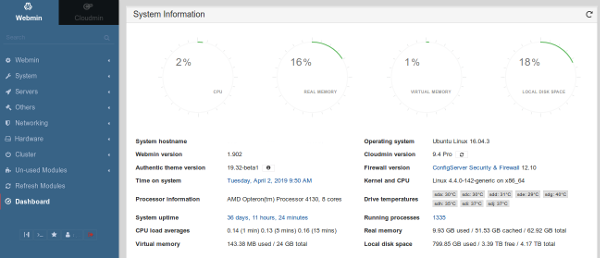 Webmin is actually free for anyone to install and use on their VPS. But the management package includes installing Webmin control panel and CSF firewall.
Shop for LXD based VPS or KVM based VPS